Garlic press
MULTIPURPOSE AND VERSATILE
The garlic mincer won't just mince ginger, crush peanuts, and slice nuts in a breeze Also, the garlic mincer has the function of a bottle opener. The small kitchen utensil set meets your daily needs.
Ergonomic Handle
This new garlic press with comfortable handle design, you can still achieve maximum output with minimal pressure on fingers, hands and wrists. Even people with weak grip or small hands can easily mince garlic.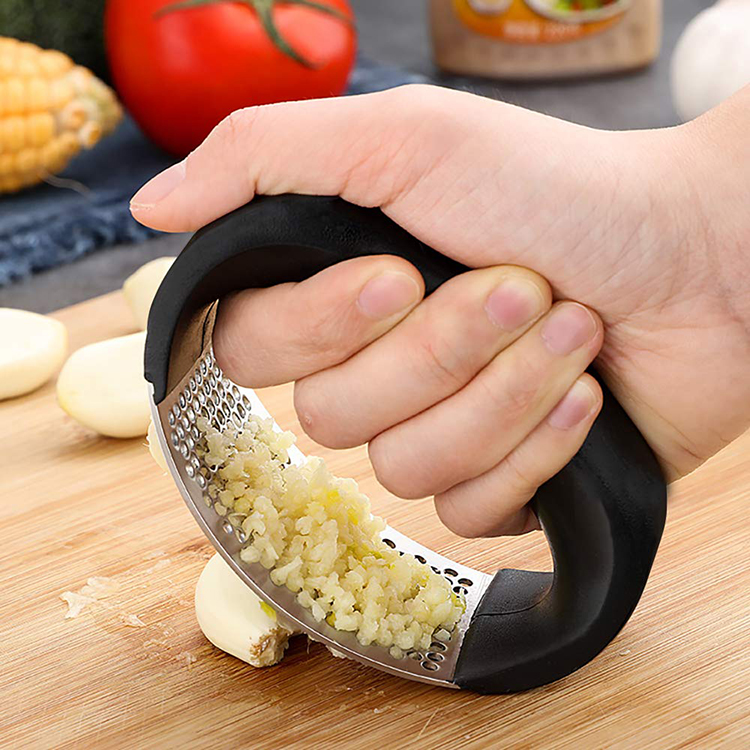 【High Quality Material】
The garlic masher is made of 100% premium stainless steel and high quality silicone, which is very durable, corrosion resistant and will not rust. Even in the kitchen you often encounter water, it can maintain its shine, and there is no need to see tough rust.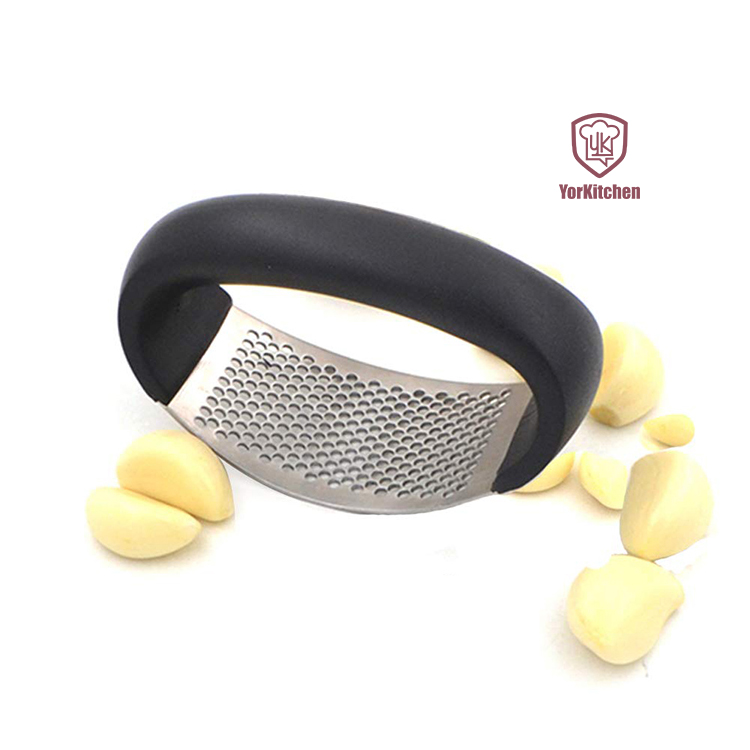 EASY TO USE
The garlic mincer has an arc shape with even round holes. You just have to twist back and forth to easily mince the garlic. After being cut, the minced garlic can be scraped off with a small scraper. The versatile scraper can also be used for butter and sauce. Peel the garlic with the silicone garlic peeler and clean the garlic press with the steel scraper. With this all-in-one garlic tool set, you can avoid garlic fingers when preparing delicacy for your family.

【Perfect Gift】
Our garlic press set (including 1 garlic press, 1 garlic peeler), is very suitable for everyone. Save time and energy during the cooking process. Give it to your wife, friends and family as an intimate gift.